Learn How Office Window Tinting Enhances Your Commercial Space
Reduce Heat
When energy from the sun hits a window, some of the energy is soaked up and some of it is reflected, but a majority of it will go right through the glass. This means a lot of heat enters your commercial building or office space glass and can get hot, really quick. Solar film is an affordable way to reject this heat, and not only increase employee and customer comfort but also making your space energy efficient. You can reduce your electricity bill while keeping your space cool and comfortable!
Issue addressed: reduced heat in offices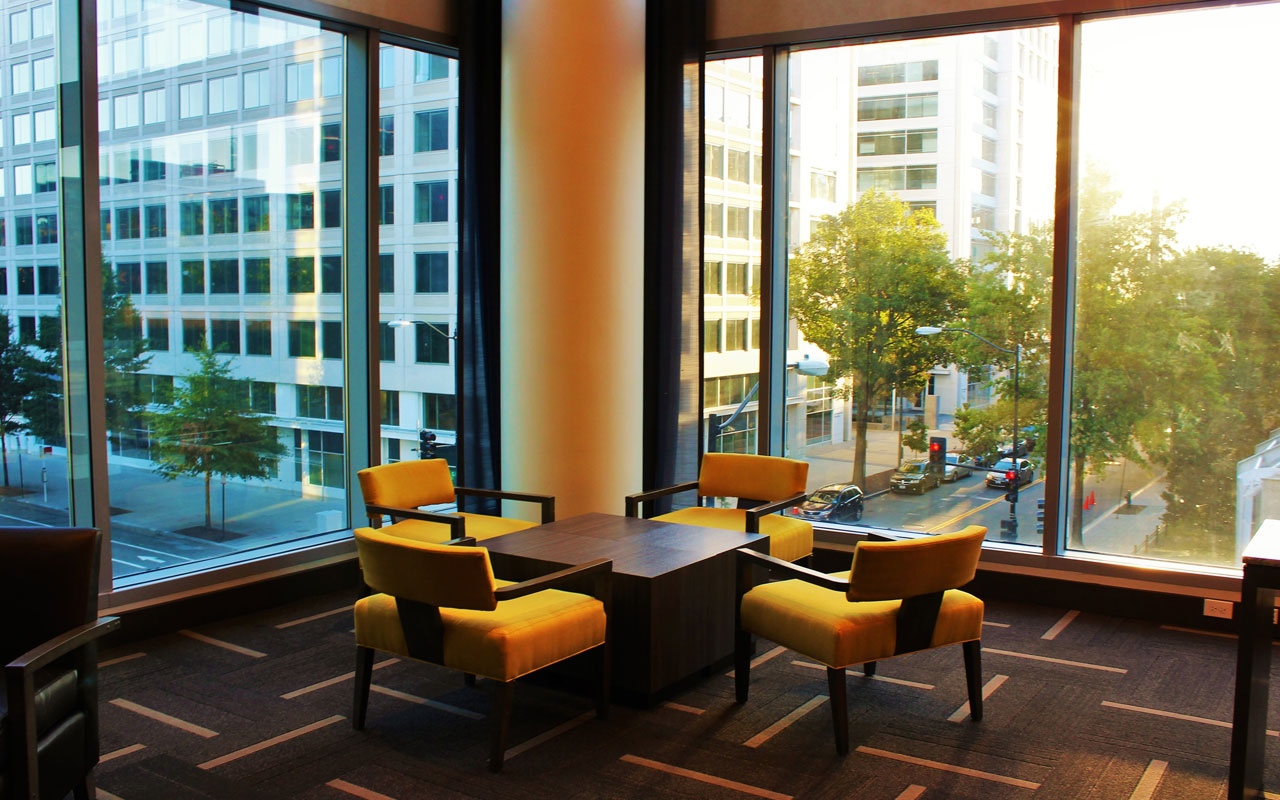 Reduced Glare
Having windows in an office or commercial space is always positive. Employees are kept happy and a ton of natural light is let in. However, with a lot of windows typically comes glare, as the light reflects off the glass. Glare can be extremely annoying for people working in the space and can even decrease productivity and motivation. Solar film helps reduce glare without having to compromise the views and the light that glass windows offer!
Issue addressed: reduced glare in offices
Protection against sun fading
A fun fact about all window film is that it will block 99% of UVA and UVB rays, which is awesome. UVA and UVB rays are the leading cause of sun fading. By blocking 99% of them, you can protect your furniture and valuable office belongings from sun fading. It is important to note that solar film isn't going to completely prevent sun fading from happening, but it will significantly prolong it and extend the lifespan of your furnishings. Not to mention, it also increases safety for people working in the space as these ultraviolet rays also play a big part in skin cancer. Most definitely a win-win situation!
Issue addressed: protection against sun fading